Live and On-Demand Virtual Update Sessions
Check this page regularly for the latest upcoming and recent vendor webinars, including links to past webinars with on-demand viewing links.
If you have any comments or questions about the products and solutions from the webinars, please reach out to the Sektor teams on sales@sektor.com.au or call 0800 735 867
---
Online Partner Events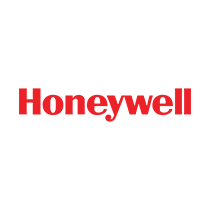 Elevate 2021: Honeywell ANZ Annual Partner Conference
11-3pm AEDT, 2-3 March, 2021
ELEVATE 2021 is Honeywell's first SPS ANZ Virtual Partner Conference for Australia and New Zealand (ANZ).
It's a platform specially created for you to engage, enhance competencies and exchange expertise. For the first time, it's brought to you as a virtual experience.
At ELEVATE, you will experience the future of technology that is diverse, inclusive and accessible through our Safety and Productivity Solutions portfolio. Get ready for conversations with thought leaders and executives as they share their visions for the future of transportation & logistics, retail, healthcare, oil & gas to mining and manufacturing. Find out what it takes to make big ideas a reality.
Register today and start your ELEVATE experience!
---
Upcoming Webinars
To see list of past webinars click here.
---
Recent Webinars
Some of our vendors provide on-demand viewing of webinars or resources download. Please contact your Sektor representative or email sales@sektor.com.au to enquire about specific sessions of your interest.
Click here to see older webinars.
Monday
Tuesday
Wednesday
Thursday
Friday
11 Jan
12 Jan
13 Jan
14 Jan

15 Jan

Extreme Networks, Wi-Fi and BLE Location 101: Location as a Service via the Cloud, 6am AEDT
18 Jan

19 Jan

20 Jan

Zebra, Electronic Temperature Sensors Launch, 1pm AEDT
21 Jan
22 Jan
25 Jan
26 Jan

27 Jan

Humanscale, How to Set Up Your WFH Employees For Success, 12pm AEDT
28 Jan
29 Jan
1 Feb
2 Feb
3 Feb
4 Feb
5 Feb
8 Feb
9 Feb
10 Feb
11 Feb
12 Feb
15 Feb
16 Feb
17 Feb

18 Feb

Extreme Networks, NEW Cloud Networking Sales Training for Extreme Partners, 8:30pm AEDT

19 Feb

22 Feb

23 Feb

24 Feb

Humanscale, The Light at the End of the Pandemic Tunnel, 12pm AEDT

25 Feb
26 Feb
1 Mar

2 Mar

Honeywell, Elevate 2021 Partner Conference (See Above), 11-3pm AEDT

3 Mar

Honeywell, Elevate 2021 Partner Conference (See Above), 11-3pm AEDT

Zebra Technologies, Warehouse Modernisation in an Age of Uncertainty, 5:00pm AEDT

4 Mar

5 Mar

Extreme Networks, Fabric Connect Automation and Extension to the Edge, 3:00am AEDT or On Demand After

8 Mar

9 Mar

BarTender, What's New in Print Portal for BarTender 2021, 11:00am AEDT

10 Mar
11 Mar
12 Mar
15 Mar

16 Mar

BarTender, Librarian Feature Enhancements in BarTender 2021, 10am AEDT

17 Mar

Extreme Networks, Extreme Licensing Evolution: What Partners need to Know for the XMC to XIQ Site Engine Conversion, 2am AEDT or On Demand After

Zebra, Retail Shopper Experience in a Post COVID World, 12pm AEDT

18 Mar
19 Mar
22 Mar

23 Mar

BarTender, License Server Redundancy and Failover in BarTender 2021, 8am AEDT

Extreme Networks, The Evolution of WiFi is causing a Revolution in your Enterprise, 2pm AEDT

24 Mar
25 Mar
26 Mar
29 Mar

30 Mar

Zebra, Zebra Warehouse Maturity Model: A Framework for Strategic Selling Partner Webinar, 1pm AEDT

31 Mar
1 Apr
2 Apr
5 Apr

6 Apr

7 Apr
8 Apr
9 Apr