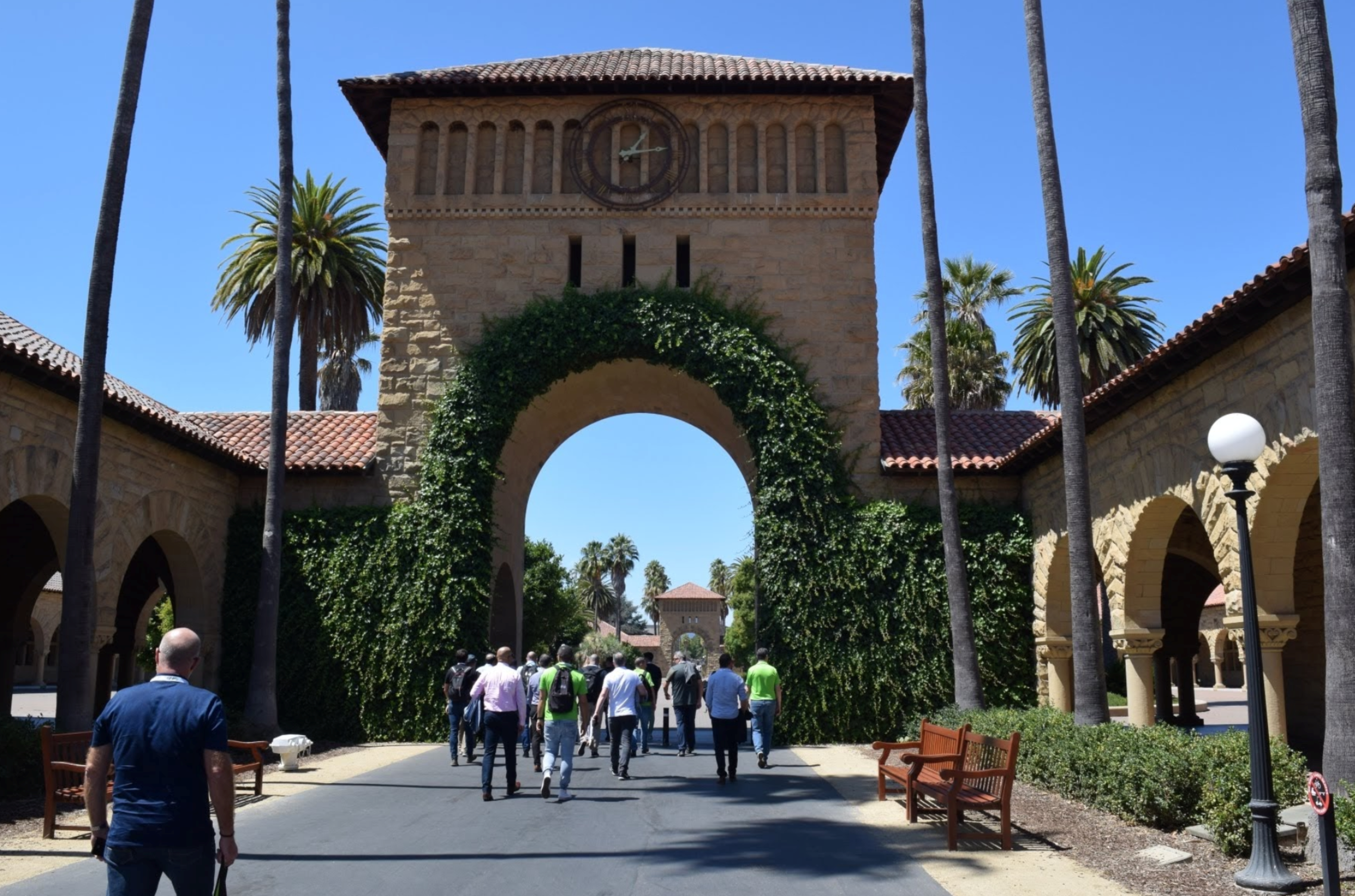 In its most ambitious event and biggest ever investment in its partners, Sektor took 77 of Australia and New Zealand's leading technology solutions providers on a three-day study tour of Silicon Valley.
The event was in recognition of Sektor's 10th anniversary, and had a very different intent to the distributor's past partner events.
"We wanted to celebrate 10 years by looking ahead to the next 10", said Rhys Warren, Sektor's CEO. "We wanted to add real value to our partners, by giving them insights that will help them build valued relationships with their clients."
Unlike past events, the study tour didn't feature a single product; "This was not about promoting things that we sell", confirmed Warren, "it was about exposing our partners to new thinking, about innovation, and the opportunities, threats and speed of disruption. It was about investing in the skills and knowledge of our channel. We rely on a healthy channel, so we invested in an event that would be transformational, a pivotal moment in changing their thinking."
Delegates on the study tour had a broad and interesting agenda that included:
Lectures from world leading academics at Stanford University and University of California, Berkeley on
The 4th industrial revolution
The disruptive potential of blockchain technology
The Silicon Valley Ecosystem
Innovation and entrepreneurship
The digital revolution in retail and supply chain
Campus tours of Stanford and Berkeley
A visit to Google HQ - How corporate culture can drive innovation
Sessions on the transformation of retail and supply chain operations at Jabil, HP and Checkpoint
Store visits to showcase new retail models at Amazon Go, B8ta and Target
A 'Shark-Tank' style presentation of ideas from start-ups in the retail and supply chain industries
The highlights of the event were the lectures at Stanford and Berkeley.
"We learned that true innovation needs scale, investment and a planned approach", says Warren. "It relies on a concentration of like-minded people, and Stanford and Berkeley have a whole community of the smartest thinkers on the planet".
"We also heard about how disruption can happen very quickly, and about the casualties it leaves behind. We don't want our partners and their clients to be casualties, and with what we all learned on the study tour, we've increased our chances of being disruption survivors".
Partner reaction to the study tour has been nothing but positive:
James Reilly, CTO at SkyWire said: "It was a wonderful event and was good to spend time with industry friends as well as make new friends. The content was educational and inspiring, especially how everyone we spoke to was focused on digital disruption, innovation and bringing ideas to life. What stood out for me was how the spirit of being an entrepreneur and disruptor is embraced by the whole ecosystem of university, business, venture capitalists, incubators and that they all collaborate together to try and build the next big thing. Also that trial and error and failure is actually important and necessary and cool, it enables them to refine their ideas and take them to the next level.
The setup and organisation of the event was first class and a massive thank you and congratulations goes to Rhys and the Sektor team".
Aldas Palubinskas, Managing Director at Mobico, said: "I was super impressed by the agenda and conference content. What an amazing format - having 2 days of really interesting and thought provoking tech business content funnelled at us. Then being able to reflect and discuss this with the other delegates, our long time industry peers and competitors.
For me, the most surprising takeaway was walking around the streets of San Fran and hearing all the business and tech speak in general conversation. It was like finding 'my tribe'.
The study tour was aptly named 'Bridge to the Future'. The most helpful element of the tour was seeing what was happening at leading tech adopters and now being able to confidently work with our clients to say 'this is coming, how can we help you make it work for you – and we need to start now'."
About Sektor
Sektor is a specialist IT distribution company, focusing on delivering innovative and efficient products for the retail, commercial, networking, security, healthcare, ergonomics and mobility markets. For more information visit www.sektor.com.au.
About Bridge to the Future
The purpose of the event, the full agenda and speaker bios are at http://www.sektorb2f2019.com.