Sydney, Wednesday, 8th November 2023 – Sektor, a leading specialist IT distribution company in APAC, is proud to announce its appointment as the distributor for Silverfort in Australia.
Silverfort's Unified Identity Protection platform enforces secure authentication and access policies across corporate networks, industrial networks, and cloud environments. This includes sensitive IT and OT systems that were previously considered "unprotectable", as well as service accounts and other non-human identities.
Silverfort's solution makes it easy for business to align with the ACSC's Essential Eight mitigation strategies by extending secure access controls, such as Risk-Based Authentication and MFA, across all on-premises and cloud resources without the need for agents or proxies. In addition, their service accounts offering is unmatched in the market, with fully automated discovery, monitoring and protection of these key non-human identities.
"With Silverfort's rapid expansion into APAC, we were keen to find a trusted Australian distributor with an impressive client base to partner with us on this journey," said Stuart Wilson, VP of Sales – APAC. "Sektor's reputation in the region made this a simple choice, and we're excited to see what the future holds for our partnership."
"We're delighted to be working with Damon, Phil and the wider Silverfort team in Australia," said David Long, GM Sektor Cyber, A/NZ. "Their solution has received global recognition for its ability to enhance security posture, streamline IAM, and support legacy applications, making it an ideal solution for businesses of all sizes and industries, including those with complex IT and OT environments. Silverfort provides a cost-effective solution to increase security posture and extract maximum value out of existing identity investments."
Silverfort recently won the coveted Zero Trust Champion Award from Microsoft at RSA Conference (RSAC) in San Francisco.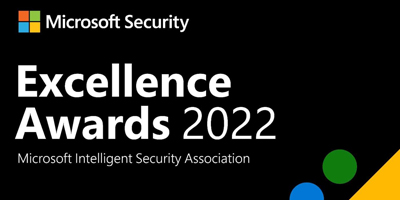 ---
About Silverfort
Silverfort is the leader in Unified Identity Protection, enabling secure authentication and access across all corporate resources, both on-premises and in the cloud, to detect and stop identity-based attacks, including account takeover and ransomware spread. Silverfort is trusted by hundreds of enterprise customers around the world, including Fortune 100 companies. For more information, visit www.silverfort.com.
About Sektor
Sektor is a technology distribution company that helps its customers build innovative and efficient solutions for the cyber security, retail, networking, health, mobility, security, ergonomics and payments markets. Sektor's passionate, dedicated and deeply knowledgeable team are industry and technology experts, helping resellers build winning solutions for clients. www.sektor.com.au/