A Unified Solution for Any Industry
No Zebra barcode labeling solution is complete without the right software to create, automate, and manage labels. With BarTender® enterprise labeling software from Seagull Scientific, you can maximize your Zebra investment with the ideal tool set for label design, printing, and management.
BarTender gives you the tools to easily and efficiently design labels and templates, configure and connect to data sources and business systems, and launch print commands from any system, OS or device. It helps you automate printing, monitor print status and supplies, and streamline production while providing complete and secure control of the printing process. And it can ensure the availability of all printing systems with monitoring and reporting. Bartender is available in 4 robust versions:
Starter: Design and generate labels that include dynamic data sourced from Excel or CSV files
Professional: Print from spreadsheets and databases, create data entry forms, and encode RFID tags and smart cards.
Automation: Combine forms, actions, and system integrations to build a powerful labeling solution.
Enterprise: Automate label printing from any OS, manage devices remotely, and control devices across multiple locations and even continents.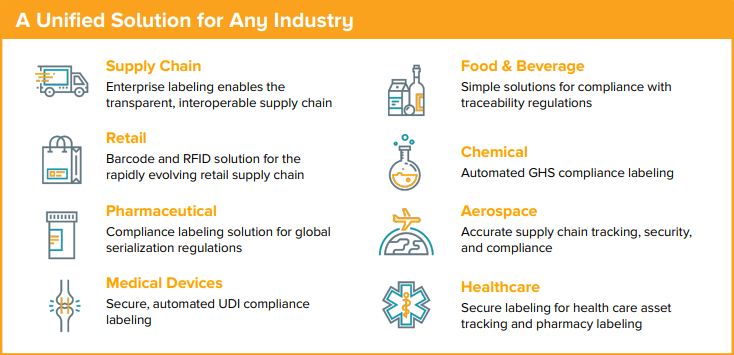 ---
Help your customers enhance their printing experience with this reliable and cost-effective solution bundle including Zebra's ZD220 Desktop Printer and the new and improved BarTender 2019 Starter Edition for a special promotional price.
Cost effective solution for small businesses looking to quickly print from Excel or CSV files
Allows any networked user to quickly and easily print labels with simple serialisation
Basic features of BarTender for up to 3 printers
Intuitive, easy-to-use user interface
Produces labels quickly, up to 4" per second
Easy Installation
---
To learn more about Seagull products and solutions, contact us on