BarTender® Software for Food and Beverage Labels and Marking
The food production and food services industries face an increasingly complex set of regulations and standards for food labeling and traceability across the global food supply chain. Secure, proven and reliable labelling software is the difference between a successful food and beverage labelling system and a complicated, costly one. BarTender (Professional, Automation and Enterprise) seamlessly integrates with existing systems and workflows to enable single source of truth data management that can scale and adapt to evolving business practices.
BarTender is at the heart of your food compliance labelling solution
BarTender label and barcoding software is an integral component of the compliance, traceability and food supply chain labelling strategies of food producers, processors, logistics providers and manufacturers around the world. Named a top technology for the food industry, BarTender helps simplify the unique business-to-business interoperability and communication requirements of the food supply chain. We understand the regulatory and supply chain pressures the food industry faces, which allows us to offer easy-to-deploy food label solutions and legendary technical support, all backed by industry expertise.
Control Food Labelling instead of IT Controlling You
BarTender is built to enable regulatory compliance and supply chain traceability that transforms your data into the food and nutrition labels, food barcodes and RFID tags that drive your business.
We Do the Labelling Work so You Don't Have to
BarTender labelling software includes pre-built sample labels for Walmart's produce traceability program and the EU's Food Information to Consumers (FIC) allergen labelling. BarTender automatically generates Voice Pick Code to enable efficient warehousing.
GS1 Compliance, Including EPC, to Align with Trading Partners
BarTender includes built-in coding and business rules that help you create labels that comply with industry standards, create interoperability with your trading partners and enable supply chain traceability. Choose GID, GRAI, SGLN, SGTIN and SSCC or specify a custom format.
Change Management Made Simple
Businesses grow and change. New 3PL? New DC? New vendor? New WMS? New pricing? New processing facility? Deploy pricing, regulatory, data and format changes throughout your food supply chain in an instant with BarTender's powerful Intelligent Templates™.
Putting the "SMART" in "SMART LABELS"
BarTender makes the design and coding of RFID as simple as creating a standard barcode. And because BarTender can pull RFID, barcode and human readable data from a common data source, and group associated labels in a single template, your food label data accuracy and inventory visibility increases.
Link Data from Anywhere Directly to Your Labels
The data in your food and beverage labels can come from many places: ERP, WMS, production and pricing database files, clocks, weighing scales. BarTender's Intelligent Templates™ and Integration Builder platform make it easy to link your data — wherever it lives — to your labels.
Easily Setup and Manage Serialisation across your Network
BarTender continually manages and monitors the serialisation — unique, random or sequential — that drives regulatory compliance for your food traceability barcodes and labels. Increment serial numbers at a single printer or at printers across your network.
Simple and Accessible User Experience
With its Windows interface and intuitive design, BarTender enterprise labelling software is familiar from the first time you open it. Our easy to learn, easy to use platform makes training your workforce simple.
Powerful Labelling Tools for the Most Complex Labels
BarTender is a powerful tool for even the most complex logistics and product labels. Manage track-and-trace and add accurate GS1-compliant codes with a simple drag and drop. The standards are built-in for you.
---
Case Study

Dairy Farm Deploys Bartender Labelling System to Enable FSMA Compliance
A Bartender-driven labelling system is enabling a dairy farm to meet rigorous deferal food safety requirements, as well as to save time and reduce testing errors.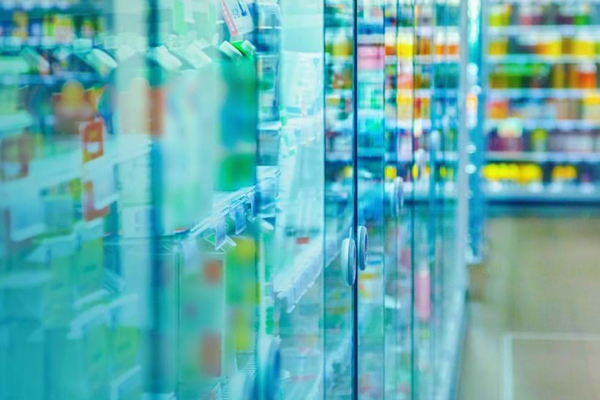 ---
To learn more about Seagull products and solutions, contact us on
sales@sektor.com.au
| 1300 273 586